At IndigoPark we believe great results come from a solid vision. We work together to help identify and solve client problems as they relate to ever changing technology and medium they need to communicate with their audience.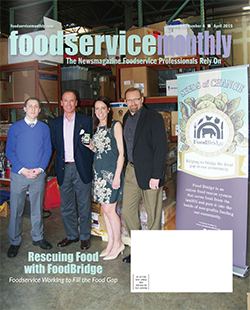 Designers Are Naturally Problem Solvers
IndigoPark founder, Michelle Suazo, heads development of a logistical solution to food waste through the non-profit U Empower of Maryland. The MyFoodBridge.org system creates instant notification to local non profits when a food distributor needs to move food quickly. [ Read More ]

See our philosphy in
The Secret Life of Logos: Behind the Design of 80 Great Logos
By Leslie Cabarga

WestJet's Viral Miracle and the Year of the Emotional Brand
Huffington Post, December 2013
By Kellie Cummings & Co-authored by Michelle Suazo
"In addition to contrasting textures, Goodie Girl also plays on the idea of "good" versus "good for you."... Customers anticipate a little naughtiness as they open up their freshly-made, gluten-free cookies."

Logos showcased in:
-LogoLounge Volume 9 2015
-LogoLounge Master Library Volume 1, 2010
-LogoLounge Master Library Volume 2, 2010
-LogoLounge Book 3, 2008